Complete Hacked Website Repair
---
A breach in your website security will have a significant impact on your business and reputation. Regardless of the type of breach, it needs to be dealt with now and we're here to help.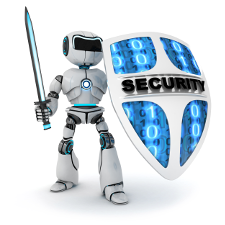 Our staff of coding experts have never encountered a website they couldn't fix.
Yet just because we haven't encountered one doesn't mean it's not possible and that's where our Money Back Guarantee kicks in. If we can't fix it for any reason, you shouldn't be expected to pay for the time spent trying and we will not charge you!
Once you contact us, our response time is immediate and most websites can be restored in just a few hours. We will find ALL of the nefarious code and ALL of its backups. We assist you further by providing a vulnerability analysis and locking down your website from future intrusions.
We don't stop until your website is fixed and secured!
Contact Us Now! Our team of business and web experts are here to help you. Start your free 30 minute review by filling out our contact information form or call us.
FAQs
I just filled out the contact form, how long will it take to receive a call back?

Our typical response time is less than 4 business hours!

What will you need from me?

General Business Information
Any clean copy of your website files you may have
Written permission to access your
website administration (we'll provide the paperwork)
Website administration login credentials
A minimum deposit
*money back guarantee

Do you accept credit cards?

Yes, we accept most major credit cards and PayPal. We also offer cash discounts!
---
Website Defacing
Malware
SQL Injection
Data breach
Backdoor intrusions
We also fix undocumented code and script errors
---
Tell us how to contact you: