Joomla!
---
"What is it? What does it do?"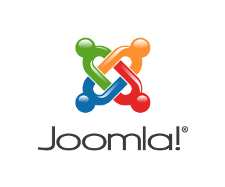 Joomla! is an open source content management system (CMS) that allows individuals to build websites and online applications. It's easy to use and is one of the most popular CMS products on the web, commanding an impressive 3% of all websites worldwide. It can be used for corporate, government, e-commerce, non-profit organizations, school websites, and personal applications.
Organizations that use Joomla! include Citibank and Harvard University. Core features include multilingual capabilities, easy to update, integrated help system, it's well supported, has a built-in media manager, and has powerful extensibility with over 7,800 extensions available to improve functionality. The extensive access control list allows you to manage large content portals and can be configured/modified to meet your specific needs.
You can learn more about the Joomla! project at joomla.org.